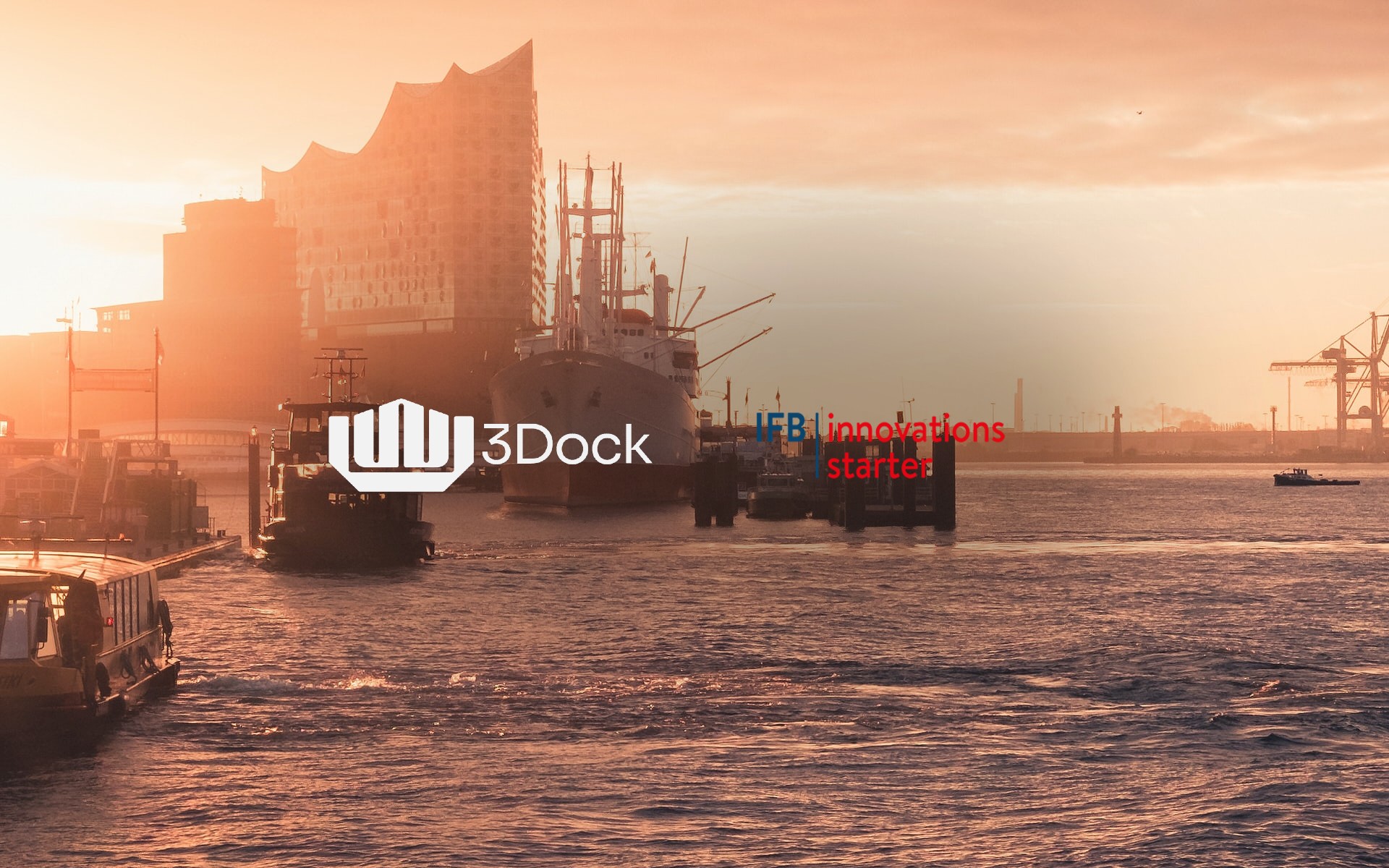 The city of Hamburg, in its strategy to become a global innovation hub, rewards some innovative start-ups with different public funding packages to help them test their ideas and gain momentum in their early stages.
3Dock presented its concept of implementation of additive manufacturing in the maritime industry and, after a series of phases, ptiched it to the final jury that valued the idea very positively, selecting 3Dock to obtain the grant.
3Dock wants to break the entry barrier of the additive manufacturing technology in the maritime industry. For this, 3Dock prepares a specialized proposal, including large format printing on plastic and metal, class certificates and exhaustive quality control. We want to be a single point of contact for our clients, offering identification, development, engineering, production and certification of jigs, moulds, functional components and marine spare parts.
Financing transforms experience, work and good ideas into action, especially when it comes to highly scalable and innovation-based companies. Start-ups in the seed or even pre-seed phase can hardly scale if they do not have the opportunity to demonstrate their ideas and capabilities while reaching the critical mass that allows them to access strong and effective private financing. The city of Hamburg fully understands this and we couldn't be more grateful, especially to the InnoFounder team, for their trust in 3Dock. Having the opportunity to work in a city that encourages its citizens in this way, regardless of their nationality, generates enormous admiration and confidence.
Both the grant and the feedback from the jury and the InnoFounder team are the foundations of this project. Likewise, the Innovations Starter team provides us with access to events, activities, information and network which are key for the scaling of the company. 3Dock is indebted to this city and we are going to pull out all the stops to help boost its industry and its internationalization.